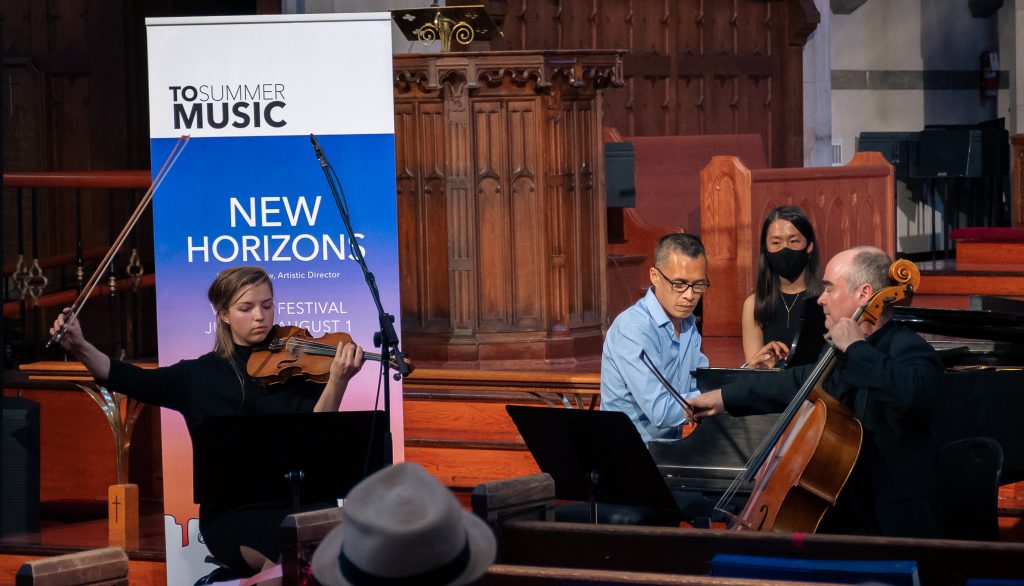 Darren Lee
piano, Chamber Music and Piano Masterclass
---
How long have you participated in the Community Program? 
Every year (except 2020) since 2015. I started off full-time in piano solo and then transitioned to part-time piano solo and part-time chamber and now I am full-time chamber. 
Did you grow up in music, or did you come to it later in life? 
I grew up with music, started at the piano at age 7 and progressed quickly from there. Had a big hiatus from music during my university and career progression years but finally found my way back to it about eight years ago.
Tell us a little about your non-music life!
As a career, I am a tax accountant as well as a professor of accounting and finance. My key hobby outside of music is running being a competitive runner at the 5K to marathon distances. Prior to the pandemic, I used to travel the world to run races and look forward to those opportunities again soon.
What is your favourite thing about the Festival? 
The intense and daily coaching sessions with the mentors. Given how compact the program is, we learn so much in such a short period of time. It's great that each year in the chamber program, we are able to add two masterpieces from the chamber music literature to our repertoire.
I reached out to a few of the program members (Daria Forsiuk, Kyra Crilly, and Dave Marteinson) and about two years ago, we started our own quintet, the Rosedale Quintet. Now that we are no longer limited to one intense week together, it has allowed us to dig into the pieces in great depth to fully showcase the musical intentions. With the more recent easing of gathering restrictions, we can now have regular rehearsals and we supplement them with coachings from various mentors. A big milestone for us was our debut performance as a quintet at Heliconian Hall just a few weeks ago.
Is there a memorable performance or learning experience from the TSM Community Program that stands out? 
It is all memorable—no single performance or learning experience stands out because the entire experience has been priceless. That's why I keep coming back every year.
How has the pandemic changed the way you think about music and community? 
It's made me realize that we need to develop some sort of online presence in order to reach a wider potential audience. Online was basically the only way to reach our audiences during the pandemic. At the same time, there is no substitute for live performances in terms of the connection with the audience and conveying the full impact of the music. As a result, the pandemic made me realize that more than ever, we have to be out there in person giving performances in a live setting as soon as we can do so safely.
---
Learn more about the Rosedale Quintet here.
Learn more about the Community Program here.