Toronto Summer Music:
A Festival and An Academy
---
Mission
Toronto Summer Music (TSM) is a Festival and an Academy that serves to enrich lives within our community through the shared appreciation of music. With a two-fold, interconnected mission, we programme a Festival with world-renowned artists, and we operate an Academy that offers high-level training and performance opportunities for emerging musicians as well as adult amateurs. Through these two channels, we actively promote engagement between musicians and their audiences.
Vision
To expand and strengthen the relationship with our audience through sold-out concerts, the Community Program, and year-round activities; and
To be a preferred choice of summer institute for emerging vocal and chamber musicians around the world.
Mandate
To produce and programme a world-class music festival and related activities.
To provide guidance and instruction in music performance at the highest level.
To increase community access and appreciation to live music by producing and presenting performances in public spaces, and supporting opportunities for greater audience engagement.
To champion and further advance the performing arts in Canada.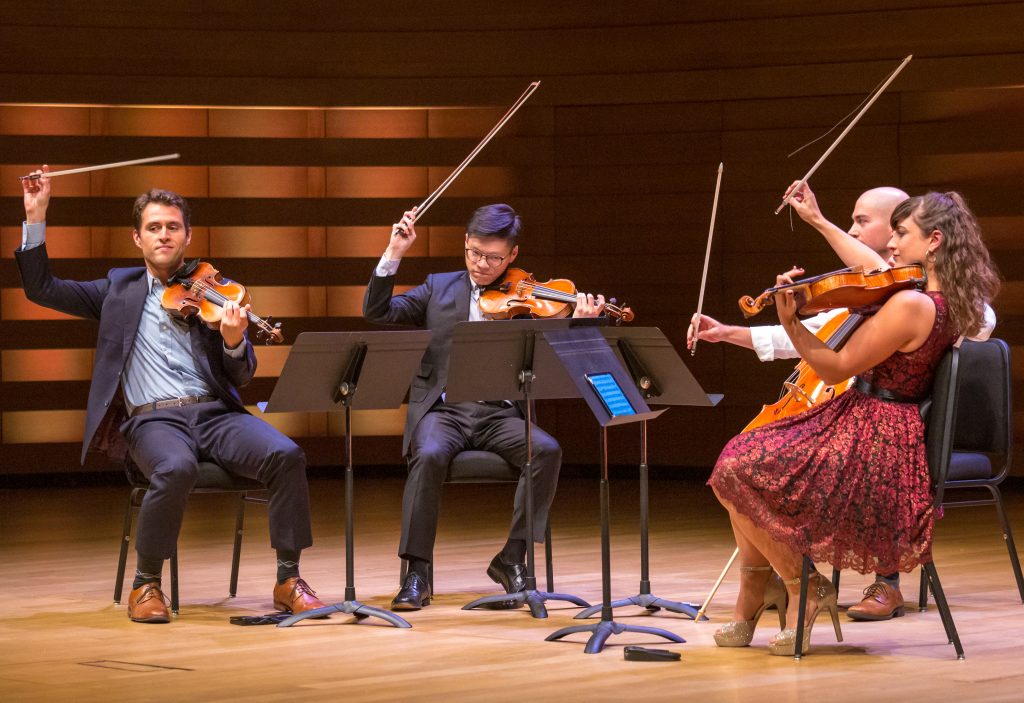 Festival
The Toronto Summer Music Festival runs concurrently with the Academy program and features a wealth of renowned Canadian and international artists in a series of Chamber music and Art Song concerts, ReGeneration concerts spotlighting TSM Academy Fellows, and various Masterclasses and lectures. In selecting the artists for the Festival, our Artistic Director Jonathan Crow seeks those who are not only exceptional performers but who are also internationally recognized pedagogues. His goal is to create an inspirational atmosphere among the performers in the Festival, the students and faculty in the Academy, auditors of the master classes, and the public. This kind of integration provides everyone with an opportunity to explore a wide range of musical styles and activities.
TSM Academy – Emerging Artist Program
The Emerging Artist Program gives musicians who are at the threshold of their careers an opportunity to study with a Faculty of the highest quality and reputation, learning from the Faculty's experience and musicianship. The Faculty is drawn from internationally acclaimed artists from across Canada, the United States, and Europe.
The Emerging Artist Program is focused on enhancing music performance skills and offers two intimate and highly focused programs: the Chamber Music Institute (for string players and pianists) and the Art of Song (for singers and pianists). Performance is an integral part of the Academy.
All TSM Academy Fellows admitted to the program attend tuition-free, thanks to the generosity of our Fellowship Donors. Learn more about becoming a Fellowship Donor here.
TSM Academy – Community Program
The Community Program is focused on providing learning and performance opportunities for advanced adult amateur musicians. We aim to provide an experience that deepens the participants relationship with music in their daily lives. Community Program participants can choose from three streams: Chamber Music, Chamber Choir, and the Piano Masterclass. For one week each summer they rehearse and perform with professional musicians, attend workshops and masterclasses, and Festival concerts.
All information available in French, upon request.
Toutes les informations sont disponibles en français, sur demande.
Photo by Lucky Tang.