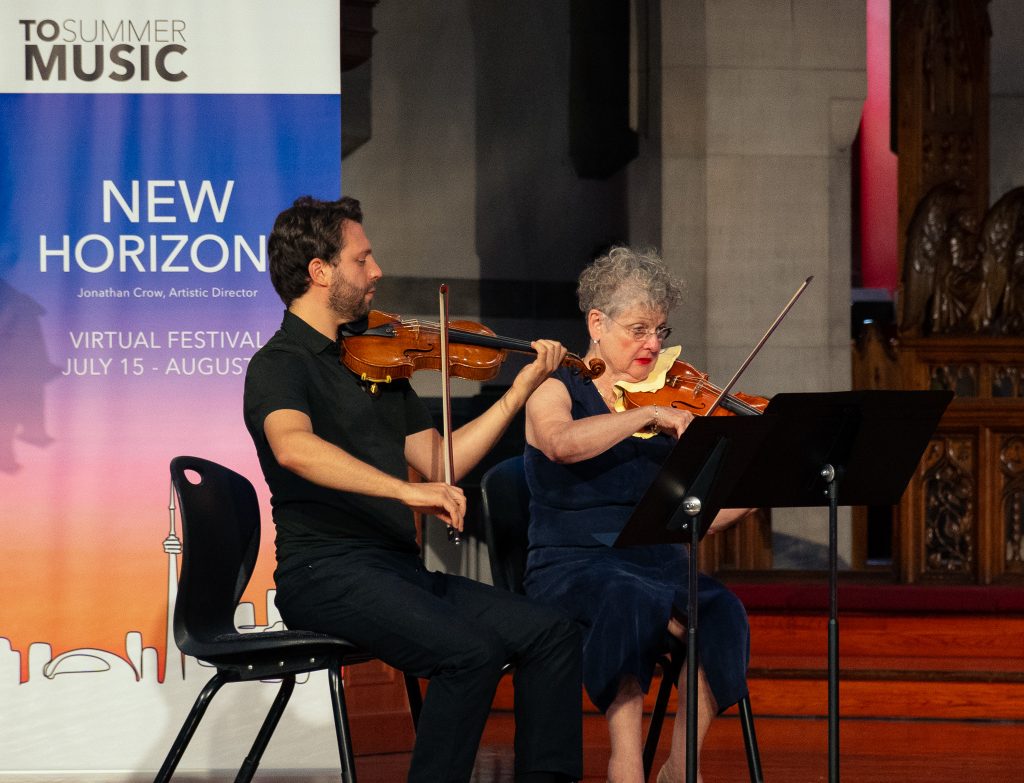 Aaron Schwebel
violin, Chamber Music program
---
What do you love about the Community Program?
Mentoring at the TSM Community Academy, I often get to be a part of someone's first time performing one of the great chamber music masterpieces, like the Brahms Sextet in B-flat Major, which I performed last summer with a very fine group of adult amateur musicians.
These occasions take me back to my first time discovering and performing these works and how exhilarating and awe-inspiring that was. It's like seeing the Grand Canyon for the first time. Being in the company of musicians who are experiencing this feeling and guiding them through their first Brahms Sextet or Mozart Clarinet Quintet, or any of the chamber music repertoire, has been a way for me to relive that.
It's amazing to see the enthusiasm that pours out of the Community Academy participants—people who haven't pursued careers in music but who devote the week to being fully immersed in chamber music rehearsals and performances. That enthusiasm and curiosity is in the air at the TSM Community Academy, and it's energizing and inspiring for everyone.
---
Canadian violinist Aaron Schwebel has performed throughout the world in various musical roles. Based in his native Toronto, Aaron currently holds the positions of Concertmaster with the National Ballet of Canada Orchestra and Associate Concertmaster with the Canadian Opera Company. Aaron is also Founder and Artistic Director of Echo Chamber, a series that merges chamber music and contemporary dance.
Learn more about Aaron here.
Learn more about the Community Program here.