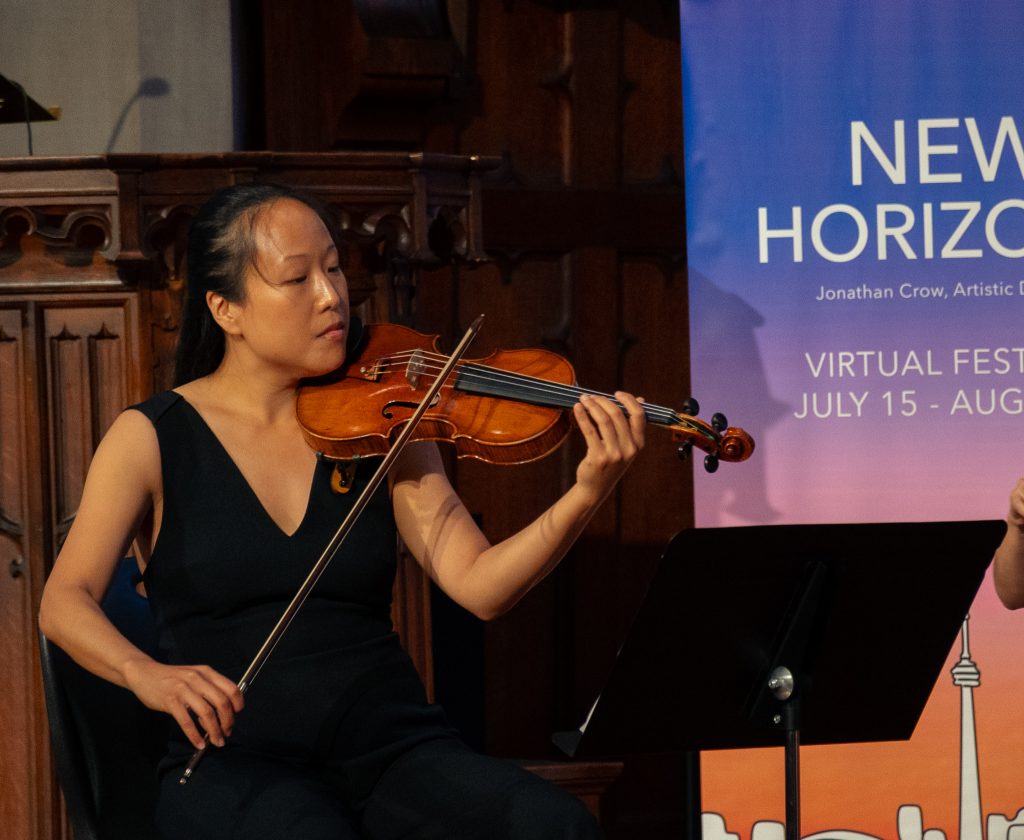 Christine Choi, MD
Emergency Room Physician, violinist (Community Program Participant)
---
What led you to pursue medicine as a career?
The weight of expectation from Asian parents 😃 I'm kidding! I liked science, but I also enjoyed the humanities. Medicine seemed like an interesting career with variety and a chance to apply both.
If you could give young women pursuing a career in medicine one piece of advice, what would you say?
The work is hard but don't be afraid to carve out the career that you want. Take the time to find a workplace that is a good fit: not every group of ER docs is the same.
Did you grow up with music, or come to it later in life?
Music was always present. Neither of my parents play an instrument, but my mom loved the violin. Somehow she managed to carve out money for my music lessons when we were living on my father's grad student salary and budgeting every penny.
I thought it was totally normal to have CBC radio on ALL THE TIME and have Leon Cole talk to me, personally, about the pieces he was putting on the air. And then a friend came over to play one day when I was about 7 and he asked me with his nose all scrunched up, "Why is there always music on at your place?"
Who inspires you?
The St. Lawrence String Quartet have been friends and mentors for over twenty years and I am blown away every time I listen to them. They play everything with such commitment and intention, as if their lives depended on it.
What do you love about coming to the TSM Community Program?
I love the chance to play chamber music with mentors and other passionate amateur musicians. I used to live in Toronto so it's also a great excuse to come back and visit with old friends and family.
---
Learn more about the Community Program here.