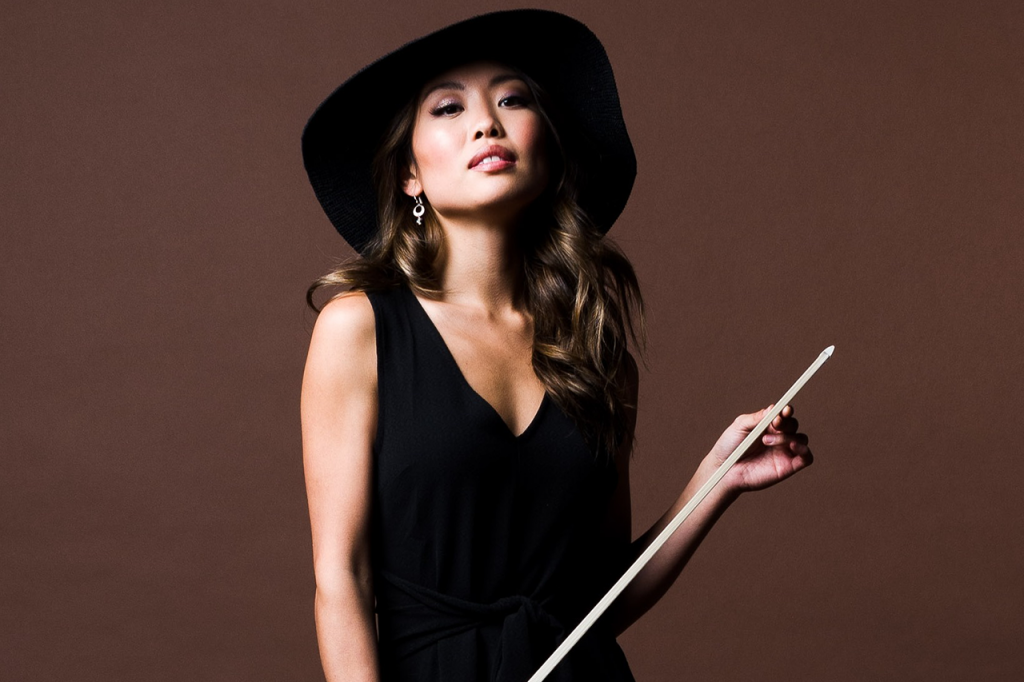 Alice Hong, DMA
violinist, composer (Chamber Music Institute Alumna)
---
Did you grow up in a musical family?
I did not! My mom credits any musical interest to the Walkman she put on her stomach while she was waiting for me to be born.
What led you to pursue music as a career?
There was an upright piano in our home before I was even born, and my brother used to prop me up at the keys and let me bang on them all day long. I guess judging by the huge smile on my face, my parents thought it was necessary to get me some kind of musical training, and one thing led to another!
If you could give young women pursuing a career in your industry one piece of advice, what would you say?
I'm in awe of the paths that women are forging in this industry today. The Atlanta Symphony, my hometown symphony, just appointed a female music director, and I love seeing how many female composers and performers are being featured. I guess the one piece of advice I'd offer is that there's no "correct" way to do something, or to have a career. Finding a situation where one can be as expressive as they want and consistently maintain their creative joy can be tough, but it's something worth fighting for every day.
Do you have any passions or hobbies outside of music?
I'm pretty curious about a lot of things, and the pandemic brought a lot of those curiosities to the surface. I had a big photography phase in my life as well as a film industry phase that is still ongoing. I also am valiantly trying but ultimately pretty unsuccessful at learning French on my own. I also like nunchucking?
Who inspires you?
I say this in every interview, but Jonathan Crow inspires me! He can do more in a day than anyone in the world. I've also had a chance to meet people outside of the classical music world in Atlanta, and it's been really inspirational to see how creative and entrepreneurial everyone is across all different fields.
What do you love about TSM?
I love that TSM gives their fellows the experience of performing with the incredible faculty. Being exposed to how a musician of that caliber works and communicates in an intense chamber setting helps us internalize their greatness and elevate our own chamber experiences moving forward. I was so energized by the experience that I didn't know what to do with all of that energy for weeks after TSM ended!
Do you have any upcoming performances or compositions you are excited to share?
My quartet, Edgewood String Quartet, specializes in creating unique, immersive concert experiences for audiences of all kinds. We are super excited to be co-presenting a new series with Pullman Yards in Atlanta called "Tasting Notes"! Pullman Yards is land that was used in all sorts of filming projects such as Hunger Games, Constantine, The Fast and The Furious, Sleepy Hollow, Walking Dead, and more. It is now being turned into an arts district and we are so excited to be able to present concerts there. The concept is a sensory journey through one theme – music performed on that theme while Executive Chef Chris Hughes presents a four-course meal inspired by the pieces performed. There will also be a cocktail menu crafted to each of the music selections. Our first concert is March 25 at 7:30 pm on the theme of Picasso; if anyone might find themselves in Atlanta, tickets are on sale here!
---
Learn more about Alice Hong here.
Learn more about Edgewood String Quartet here.
Learn more about the TSM Academy here.