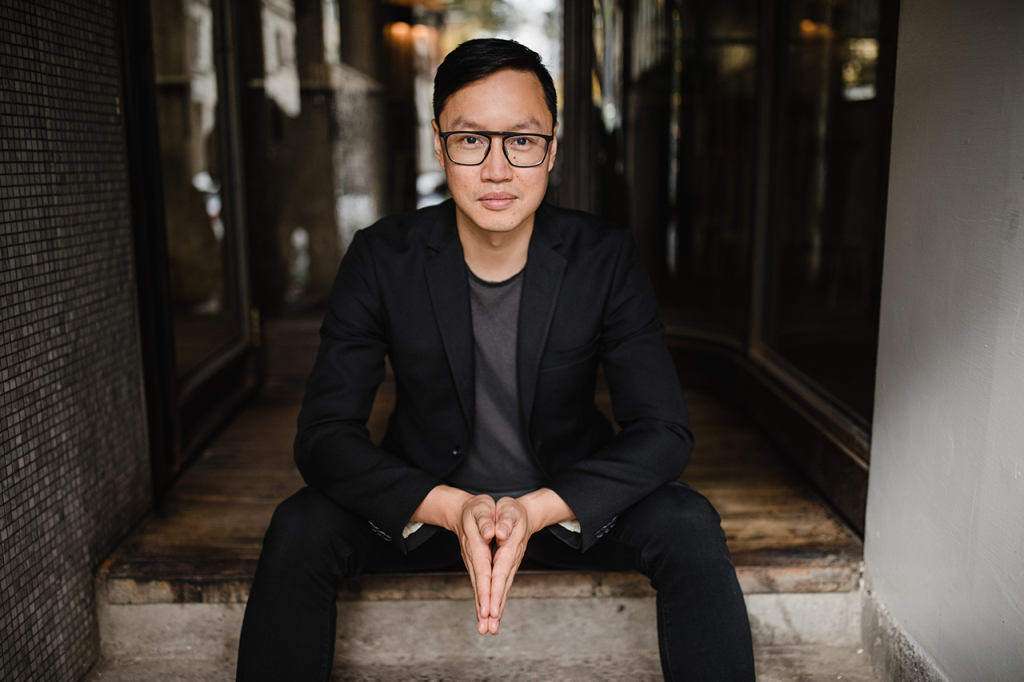 Philip Chiu
pianist
---
Philip Chiu is a Montreal-based pianist with a serious weakness for poutine.
He is among Canada's most sought-after chamber musicians, appearing in recitals with leading musicians of the world stage, and with principal members of Canada's leading orchestras and ensembles. He is an acclaimed accompanist and coach at McGill University, l'Université de Montréal, and the Conservatoire de musique de Montréal.
---
What was a highlight of your time at TSM?
I launched a mean curveball at my Chamber Music Fellows in the form of Leo Chadburn's Five Loops for the Bathyscaphe. It is a stunning work, to say the least, but it demands serious focus and imagination to pull off. I hope that [Academy Fellows] Jessy Kim and Braden McConnell enjoyed our rehearsals as much as I did; we explored all kinds of colours and textures, working tirelessly to bring this subaquatic adventure to life. By the time the stage lights finally dimmed for our livestream performance, I already knew that the audiences were in for a special treat. What a joy it was to work with two phenomenal musicians.
What do you love about mentoring young artists?
It is an enormous privilege to be placed in a position to offer guidance and support to such dedicated and talented musicians. And the old adage about teachers learning as much from students… that speaks to my experience with my fellows this summer. They asked pointed and poignant questions, were curious about various aspects of our pieces and music performance in general. It was an honour to be forced to think hard on their queries and offer up my thoughts for consideration as part of their journey as musicians.
What do you love about spending time in Toronto?
Do you even have to ask? I don't think I do anything else when I'm in town besides eat, eat, eat, eat, eat. Since my schedule usually means I have to stay pretty close to the TSM facilities, my food choices are usually "restricted" to the Annex/Koreatown, which, if you know, does not lack for tasty things. If you're asking for a recommendation, there's Knockout Chicken, Kimchi House on Bloor, Scotty Bon's Caribbean Grill… and on and on and on.
Do you have any wise words for future Academy Fellows?
Come hungry: for knowledge, unique musical experiences, camaraderie, and fellowship. Come prepared: know your stuff, so you're not wasting your time feeling remorseful and not wasting the time of your colleagues. Come excited: Toronto Summer Music is an outstanding music festival, period.

Also, make sure to eat at Kimchi House or Buk Chang Dong Soon Tofu.
Learn more about Philip here.
---
Learn more about the TSM Academy here.