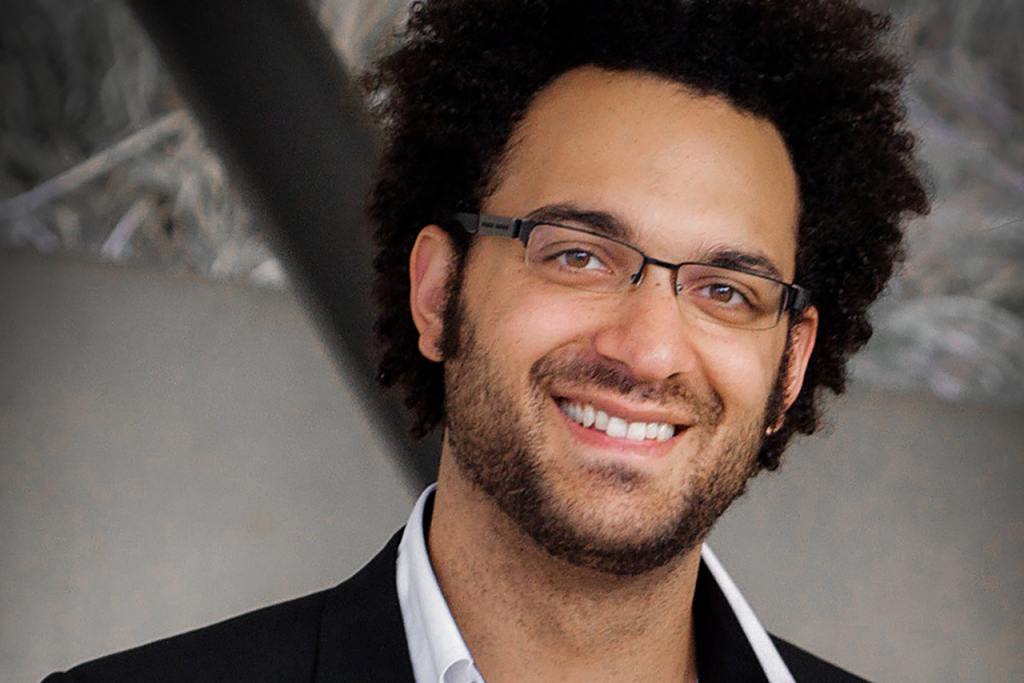 Juan-Miguel Hernandez
violist
---
Juan-Miguel Hernandez is a Montréalais violist who defies labels.
He performs regularly as a soloist and chamber musician in classical and jazz genres. He has appeared as a soloist and pedagogue at music festivals all over the world, and at some of the world's leading halls, including Carnegie Hall, Concertgebouw (Amsterdam), Disney Hall (Los Angeles), Salzburg Mozarteum, King's Place (London), Hamburg Elbphilharmonie and he White House.
---
What was your favourite memory from #TSM2021?
My performances with the phenomenal Academy fellows and with my wonderful colleagues on the faculty. This may seem like an obvious answer, but these were meaningful moments for me. When I was a young student myself, living in Montreal, I used to absolutely love going to any classical music concert I could! And one of my childhood inspirations was Jonathan Crow, back when he was playing in the Montreal Symphony Orchestra. I'm not trying to make him sound old here—he was just a really young and amazing member of the orchestra. I would rarely miss a chance to go watch him play solo and chamber concerts in town!

Anyways, I left Canada after high school to pursue my college studies and professional career abroad and unfortunately did not have much of a musical presence back home in Canada. Fast-forward eighteen years, and I moved back to Montreal. Being invited to TSM last summer and finally getting to play with Jonathan felt like tying a knot on a long journey that started twenty-some years ago. To be back, to play with Canadian artists, to witness and nurture the incredible home grown talent—well, it is very significant to me!

In contrast, I must also divulge my least favourite moment of #TSM2021: I lost the "Tallest Guy" competition to Jonathan… so I'm working on gaining an inch or two for a rematch!
What do you love about mentoring young artists?
Over the years I've been mentored by some incredible musicians, who in turn were mentored by legendary ones. They opened my ears, deepened my knowledge, and shaped my aesthetic sense of classical music. Lots of what we learn from our mentors or peers are not things we can read out of a book or understand from a YouTube video. So I am very passionate about my role as a mentor; it is a basic human trait to want to share the knowledge and passion I have for this wonderful art form. That being said, what I really love most about mentoring is that I also keep learning. We are all always learning, evolving and reshaping our thoughts, and a big chunk of that, for me, is influenced by incredible mentees I have had the luck to work with.
What do you love about spending time in Toronto?
I'll say it straight up: Korean food! I lived for about ten years in Los Angeles, home to one of the biggest Korean communities in the world. I became very familiar with Korean cuisine and, to this day, am very fond of it. Toronto also has amazing Korean food—something I really miss in Montreal—which is enough to put this city in my top favourites! Of course, Toronto is also home to so many of my favourite people!
Do you have any wise words for future Academy Fellows?
Summer festivals can be some of the most exciting and enriching experiences one gets all year. It is a place to potentially make lifelong friends and meet future colleagues. So come prepared to the festival—know your parts, know the score—so you may spend some time bonding with your peers outside of the practice room. Share meals, explore the city, share stories… inspire your peers and get inspired by them! 
Learn more about Juan-Miguel here.
---
Learn more about the TSM Academy here.