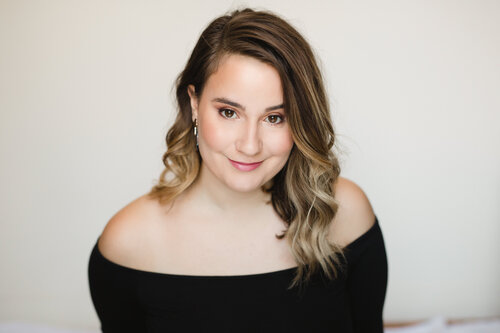 Elizabeth Polese
soprano (Art of Song '15)
---
What was a highlight of your time at TSM?
Those two weeks at TSM were jam-packed! I was grateful for a more concentrated study with one of my professors from the University of Toronto, Steven Philcox, and to meet Soile Isokoski and Martin Katz. I still call upon the advice bestowed upon me by Ms. Isokosi and Professor Katz, and the repertoire I worked on during my summer at TSM is still repertoire I use regularly today. I was fortunate to have that mentoring at such a crucial time in my artistic journey.

I also formed friendships with fellow singers and pianists at TSM that I still cherish to this day. In particular, I deepened collaborative relationships with pianists Mélisande Sinsoulier and Andrea Van Pelt, two phenomenal artists with whom I've continued to sing with over the years.
What is a lesson you learned from your time at TSM?
Opportunities like this are perfect for trying something new—I learned that I was capable of singing in Norwegian and Finnish!
What does your life and career look like these days?
I was a young artist from 2018 to 2020 with l'Atelier Lyrique de l'Opéra de Montréal, which prompted a move from Toronto to Montreal with my husband Jesse and our dog Darcy. We still live in Montreal, very happily by the St. Lawrence River!
I was also a fellow at Tanglewood Music Centre in 2019, and won the Sullivan Foundation Gail Robinson Award for Soprano in 2019 as well. Throughout the pandemic, I formed a duo with harpist and friend Antoine Malette-Chénier, with whom I've performed several recitals with Sociéte d'Arts Vocal de Montréal and on tour with Orchestre Symphonique de Trois Rivières. I look forward to our recital with Les Concerts Ponticello in Gatineau this fall, continuing our work as a duo, and also to opera contracts on the horizon next season!
Do you have any advice for our future Fellows?
It is such an amazing time to work on repertoire that you will use for years to come—be fearless with your choices, lean into the challenge, and use the opportunity to learn from your amazing mentors and colleagues!
Learn more about the TSM Academy here.