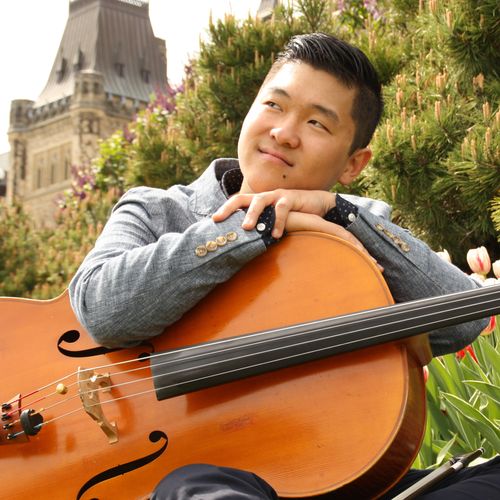 Jaeyoung Chong
cello (Chamber Music Institute '19)
---
What was a highlight of your time at TSM?
So many to choose from! Some of the highlights include performing with amazing faculties and working/collaborating with top notch aspiring musicians. Their concerts and programming has been always exciting to watch. Being at the heart of Toronto for a month is an experience I'll never forget!
What is a lesson you learned from your time at TSM?
Don't ever take any collaborations for granted. Everyone at the festival had such unique talents and career paths that they had or aspired to. With so much dedication and shared passion amongst everyone, I was very proud of every concert and performance we presented. With chamber music, musicians learn teamwork in the most very direct and responsive way, so I learned to take in as much as I could in order to be a more capable collaborative musician.
What does your life and career look like these days?
I just finished my second year teaching at Sistema NB! I've been teaching group cello classes to underprivileged kids every day after school. It's been a seriously bumpy ride with all the restrictions we had to deal with, so I can't say it was an easy year, but everything I learned from Sistema NB has been amazing and rewarding. Over the summer, I'm also excited to dive more into composing and improvising.
Do you have any advice for our future Fellows?
Enjoy every learning experience! It's an intensive experience, but the people I worked with and the musical experience I gained from everyone at TSM made me a more confident musician. So take in everything that you can get there!
---
Learn more about the TSM Academy here.