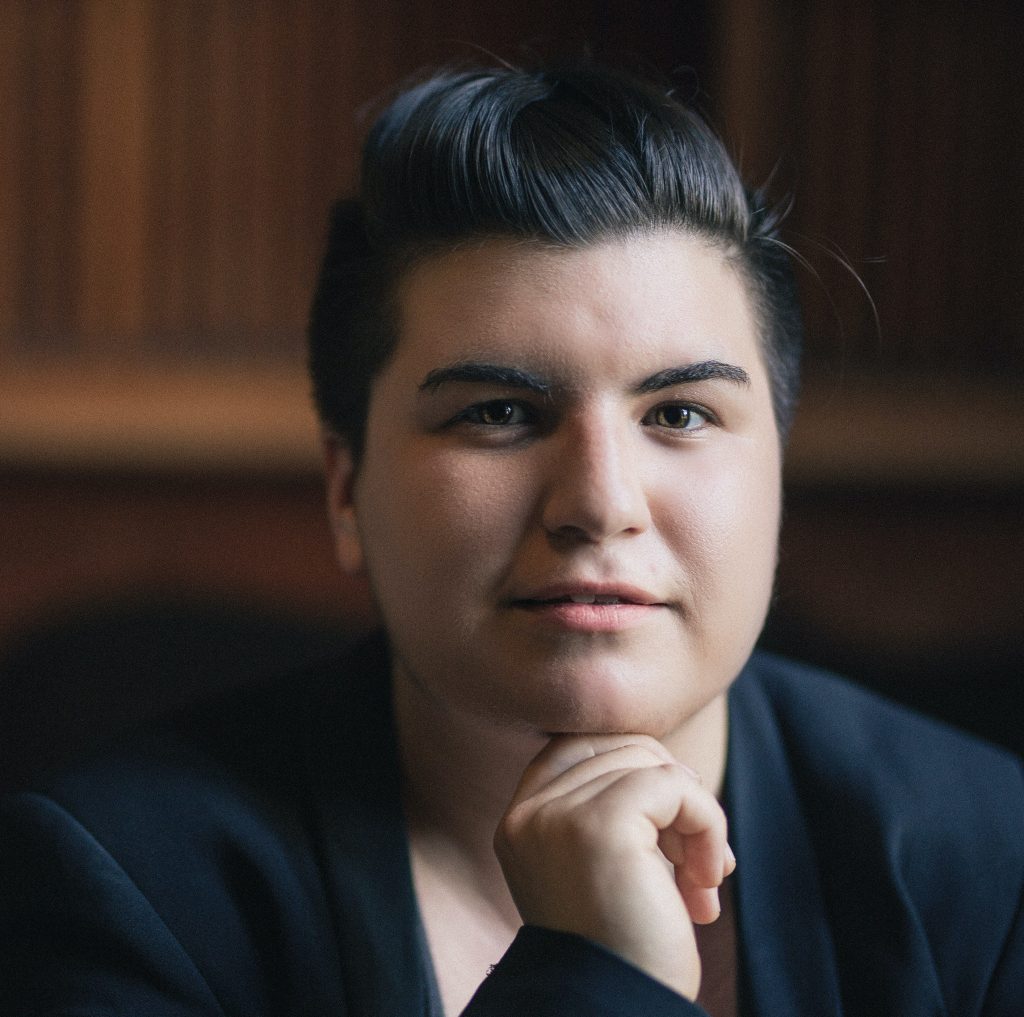 Mado Christie
piano (Art of Song '16)
---
What was a highlight of your time at TSM?
Our classes with mezzo-soprano Sasha Cooke were incredibly valuable. I am so grateful to have gotten the chance to meet her and learn from her. Apart from being a wonderful musician, Sasha was warm, funny, knowledgeable, down to earth, and treated all of us fellows like colleagues.
What is a lesson you learned from your time at TSM?
This is an ongoing lesson, but TSM definitely taught me that I can do hard things. I can still remember all the repertoire I had to learn for those two weeks; each piece I learned was very challenging in its own way (pianistically, ensemble-wise, sonically, etc.), and it was so empowering to work each piece in such depth with my collaborators and with the TSM mentors and guest artists.
What does your life and career look like these days?
I've been living in St. John's, Newfoundland since 2017. I'm a freelance pianist and vocal coach, mostly working with students at the School of Music at Memorial University. I work with both instrumental and vocal students, so I wear many hats at the school, including teaching my first class there last year. Apart from my work at MUN, I coach privately, and perform in various capacities with the many musical organizations here in town, including Opera on the Avalon, the Tuckamore Festival, Sound Symposium, and others. Getting to know the music community here over the last four years has led to exciting and enriching personal projects as well, including both chamber music and opera projects. I'd like to say that I've learned to cope with Newfoundland winters, but that is definitely a work in progress!
Do you have any advice for our future Fellows?
Stay hydrated, seriously. Go to as many concerts with your cohort as you possibly can. The days go by so quickly: try to find a couple of moments in each day to be present, observe, and enjoy. Get curious about what makes the experience of private practice versus rehearsal, versus private coaching, versus masterclasses different, and see what you can learn from each. Try to give yourself some time to decompress and absorb what you've learned in the days following the festival. And finally, get to know the donors, volunteers, and concert attendees—they are all the absolute best people.
---
Learn more about the TSM Academy here.