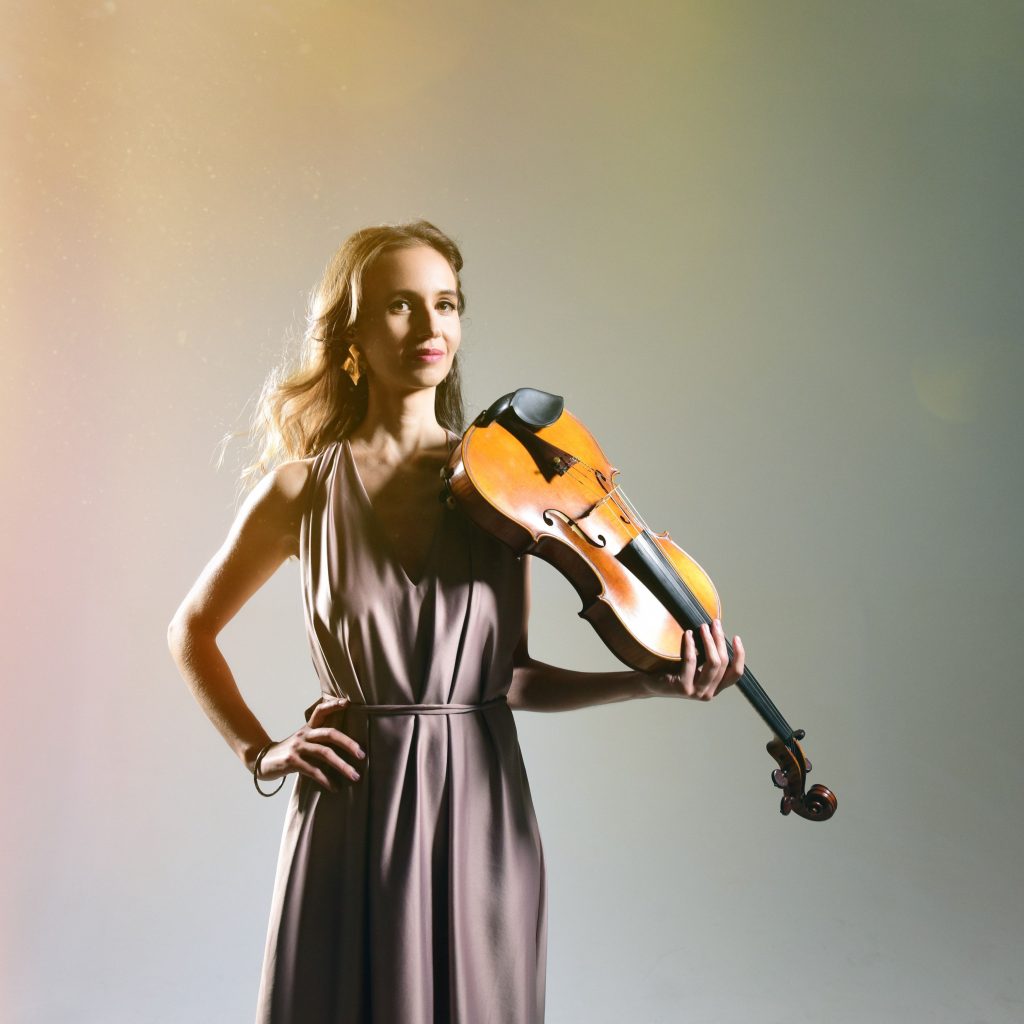 Georgina Isabel Rossi
viola (Chamber Music Institute '19)
---
What was a highlight of your time at TSM?
The two octets: Raff [String Octet in C Major, Op.176], led by Jennifer Frautschi, and Mendelssohn [Octet in E flat Major, Op. 20], led by Andrew Wan. And, making friends, of course. Especially with my hosts and sponsors, the wonderful Peter and Leslie Barton.
What is a lesson you learned from your time at TSM?
To make joy a priority on stage. The TSM experience is cleverly fashioned to cultivate that natural, healthy desire for performing for the community. It was refreshing, and very important for young musicians just entering the professional field.
What does your life and career look like these days?
In October of 2020, my debut album of music for viola and piano from Chile was released by New Focus Recordings. I recorded it in collaboration with pianist Silvie Cheng, with whom I am lucky enough to perform regularly. The album was my way of honouring the centennial of composer Juan Orrego-Salas.
Looking ahead, I'm very happy to be joining the faculty of music at the Catholic University of Chile as a professor of viola this fall. The post entails stage time and teaching time in equal measure, which is very exciting! I'll be joining the resident string quartet and contemporary ensemble there. But I'll be back in New York and North America quite a bit as well for engagements, so it's not quite goodbye to my friends here!
Do you have any advice for our future Fellows?
Music is the type of field where there are a thousand ways to move forward in a constantly changing landscape so advice is often very unhelpful (or very annoying!). My two cents would be to stay very true to your own values and desires as an artist and musician in everything you take on. I believe in music as a public service. It's always a good idea to shape your efforts around serving your community.
---
Learn more about the TSM Academy here.