Festival Event
: Mainstage Concert
The Von Meck Letters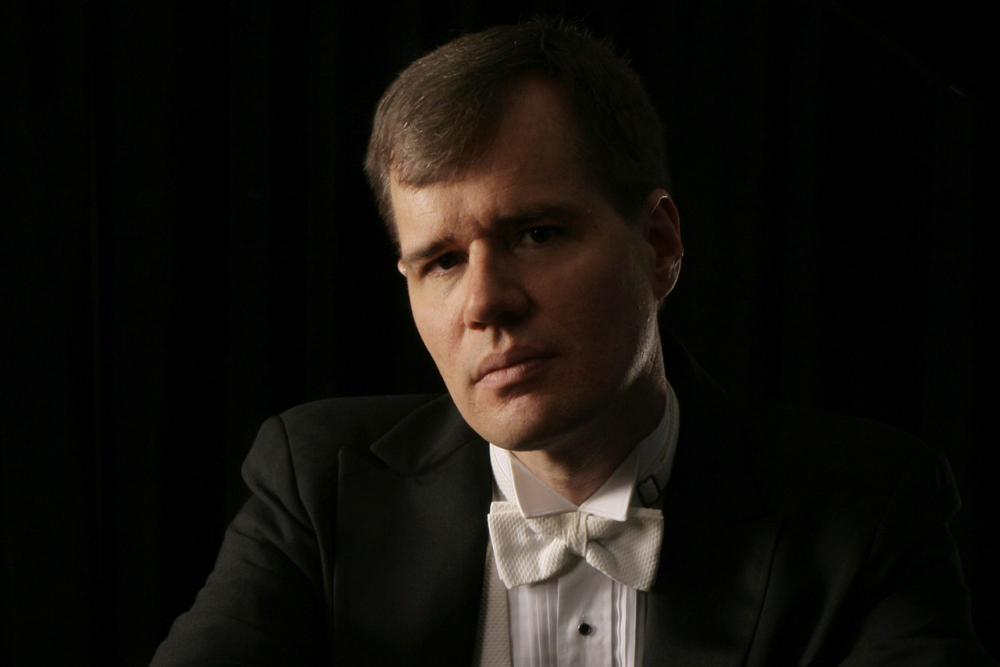 Tchaikovsky and Debussy both benefitted from the personal attention and financial support of the same extraordinary woman: Nadezhda von Meck. For thirteen years, they poured their intimate thoughts on music and life into their correspondence, creating an extraordinary legacy of thoughts and feeling. In this unique program, Kathleen Kajioka will read from von Meck's letters to both composers, offering unique insights into their relationships.
John Novacek, piano
Jonathan Crow, violin
Emmanuelle Beaulieu Bergeron, cello
Kathleen Kajioka, host and narration
Claude Debussy: Piano Trio in G Major, L. 5
Pyotr Ilyich Tchaikovsky: Piano Trio in A minor, Op. 50  
John Novacek's performance is generously supported by Christine Choi & Bryan Price and the Heeyun & Robert Brandon Memorial Fund.
Programme Notes
The von Meck letters offer a distinct opportunity to celebrate and reflect on the ways in which friendship, connection, communication, and even epistolary discourse can impact and shape musical composition. For over thirteen years, Nadezhda von Meck (1831-1894) was a financial, emotional, and aesthetic supporter to both Debussy and Tchaikovsky, as well as several other composers and musicians. In addition to their correspondence, Debussy and von Meck met, as he was employed for some time as a piano teacher and music tutor to von Meck's children. However, in spite of their long friendship, Tchaikovsky and von Meck never formally met in person. This was at the request of von Meck, who financially supported the composer for over thirteen years, but with the stipulation that all of their communication be through letters. And letters, there were: specifically, some 1200 of them between the years of 1877-1890, in which Tchaikovsky and von Meck shared an extensive and deeply vulnerable outpouring of artistic and philosophical ideology, ruminations on creativity and compositional process, and reflections on life itself. Ms. Kajioka's reading of excerpts of several of the letters throughout tonight's concert – as well as excerpts from von Meck's correspondences with Debussy – is an important reminder to bring a wider lens to music and music history, how it is told, and who we remember as part of it. Debussy and Tchaikovsky are household names in classical music, composers who are well-remembered, well-known, and widely performed. Yet, Nadezhda von Meck is a little-known name to music lovers, in spite of the vital role she played in empowering its creation and in inspiring compositional output. Tonight's concert takes steps towards restoring and reclaiming her influence and her voice.
Copyright © 2022 Rena Roussin
Claude Debussy (1862-1918)
Piano Trio in G major, L. 5
Andantino con moto allegro
Scherzo – Intermezzo: Moderato con allegro
Andante espressivo
Finale: Appassionato
The end of his classes in 1880 thrust the 18-year-old Debussy outside the often-stifling walls of the Paris Conservatoire and into the orbit of one of music's most famous patrons. That summer, Nadezhda von Meck, Tchaikovsky's devoted benefactor, engaged Debussy to teach her children, to accompany their music-making, and to play piano four-hand arrangements with her—first at Interlaken (Switzerland) and then at Arcachon (south of France). In September the family went to Florence with Debussy still in tow. There, "my little Frenchman Bussy"—as von Meck fondly called him—completed his first-ever piece of chamber music, the Piano Trio in G major, giving its premiere with the household ensemble.
The new work delighted von Meck who, in a letter to Tchaikovsky, called it "a very beautiful trio". Cast in four concise movements, each distinct in character, the first features a warbling melody arranged in segmented phrases delineated by clear cadences. The rhythmic subtlety and fluidity that would characterize the composer's later style is already present, as are the smooth yet unconventional modulations and chord progressions. Melody rules, its lines interweaving joyfully, and gushing forth in quick passages.
After this marvel comes a scherzo with an intermezzo for a trio. A slight concoction, the movement's opening piano chords sound a bit naïve in spite of the alluring tune draped over top. Next, a broadly lyrical Andante espressivo, whose gorgeous melody betrays a composer of songs, has but one fault: it is too short.
After three movements of relative cheer, the finale—in G major—begins, unusually, in G minor. The plunge into darkness, however, turns out to be fleeting, this tiniest of clouds blowing by to reveal the bright pastures of E major. For a moment it seems the piece will gently dissolve. But restlessness resumes, the impassioned theme from the opening returning, then resolving—suddenly, at the end—into the work's home key of G major.
The trio was believed lost for nearly a century, found at auction only in the 1980s, then reconstructed, edited, and published in 1986. Though a product of Debussy's youth, the work has great merit, not least in its unostentatious piano writing that runs counter to the often-overbearing keyboard style of late-nineteenth-century chamber music, a quality that foreshadows the similar approach to the piano taken by Fauré in his own piano trio.
Copyright © 2013 Robert Rival
Robert Rival is a composer, music writer & teacher. robertrival.com
Pyotr Ilyich Tchaikovsky (1840-1893)
Piano Trio in A minor, Op. 50
Pezzo elegiaco. Moderato assai
Tema con variazioni: Andante con moto
Variazione finale e coda
Composed in Rome between December 1881 and January 1882, and revised throughout 1882, Tchaikovsky's Piano Trio in A minor is his only work for piano, violin, and cello. We may well have von Meck herself to thank for providing Tchaikovsky with the impetus to compose his piano trio, as she requested a piece for these exact instruments in 1880. Tchaikovsky initially refused, citing his dislike of the timbre of the instruments when combined. However, a year later, he appears to have changed his mind, as he ended up writing for that exact group of instruments, seemingly unprompted, but possibly recalling von Meck's earlier request. As a composer who primarily wrote for symphonic ensembles, Tchaikovsky wrote to her on several occasions of his fear that his chamber music compositions would not be idiomatic to the instruments or the genre. To my hearing, at least, his fears were baseless: the trio and its variations perhaps stretch and expand – but never fully break with – expectations of form and instrumentation. Through this expansion, the trio recalls Tchaikovsky's earlier 1877 composition, Variations on a Rococo Theme.
The expansion of form, instrumental idiom, and genre is in keeping with the subtitle of the piece: "A la mémoire d'un grand artist (in memory of a great artist)." The artist in question was Tchaikovsky's mentor and friend Nikolai Rubinstein, the Russian conductor, pianist, music educator, and former director of the Moscow Conservatory, who passed away on March 23, 1881. The first movement, an elegy, includes a funeral march, and is dominated by the tragic or pathetique mode. Yet the ensuing variations feature significant emotional complexity and range, balancing outpourings of almost frantic energy with moments of stasis and reflection, moments of tragedy with moments of comedy and humour. In addition to celebrating a great artist, perhaps by the bringing together of opposites, and by the expansion of musical expectations, Tchaikovsky was memorializing and ruminating on the artistic process itself, on the contradictions, insights, and balance required to make great art.
Copyright © 2022 Rena Roussin