Festival Event
: Mainstage Concert
Sondra Radvanovsky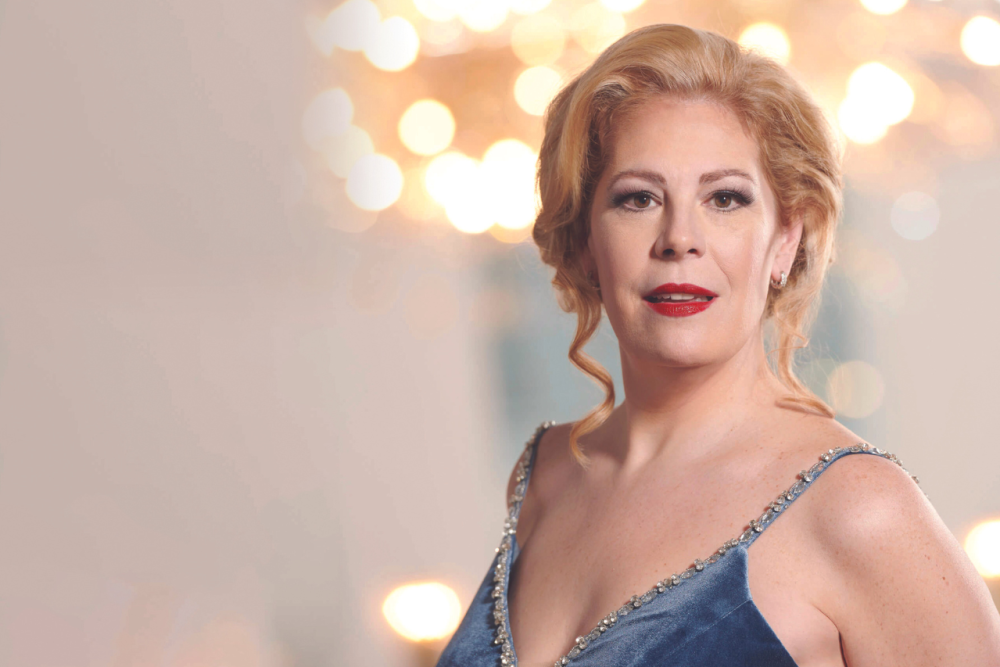 Sondra Radvanovsky's appearance is generously supported by Roy & Marjorie Linden and the Stratton Trust.
Sondra Radvanovsky, soprano
Anthony Manoli, piano 
Purcell: "When I am laid" from Dido and Aeneas 
Handel: "E pur così in un giorno … Piangerò la sorte mia" from Giulio Cesare
Duparc: "Chanson triste" 
Duparc: "Extase" 
Duparc: "Au pays où se fait la guerre" 
Rachmaninoff: "Sing not to me, beautiful maiden," Op. 4, No. 4 
Rachmaninoff: "How fair this spot," Op. 21, No. 7 
Rachmaninoff: "I wait for thee," Op. 14, No. 1 
Liszt: Tre Sonetti del Petrarca, S.270
R. Strauss: "Allerseelen," Op. 10, No. 8
R. Strauss: "Befreit," Op. 39, No. 4
R. Strauss: "Morgen!," Op. 27, No. 4
R. Strauss: "Heimliche Aufforderung," Op. 27, No. 3
Verdi: "In solitaria stanza"
Donaudy: "O del mio amato ben" 
Verdi: "Stornello" 
Jake Heggie: "If I Had Known"
Giordano: "La Mamma morta" from Andrea Chénier 
Described as "emotionally vulnerable and vocally daring" (The New York Times) Sondra Radvanovsky has conquered the greatest opera house of the world, including frequent performances at the Metropolitan Opera, Royal Opera House, the Canadian Opera Company, Teatro alla Scala, and the Opernhaus Zürich. In this rare treat, superstar soprano turns attention to art song and operatic repertoire and brings her Carnegie Hall recital program to the beautiful acoustics of Koerner Hall. With selections including Rachmaninoff, Duparc, Richard Strauss, and Verdi, Radvanovsky is joined by American pianist and pedagogue Anthony Manoli.