Festival Event
: Mainstage Concert
Opening Night: The Folk Influence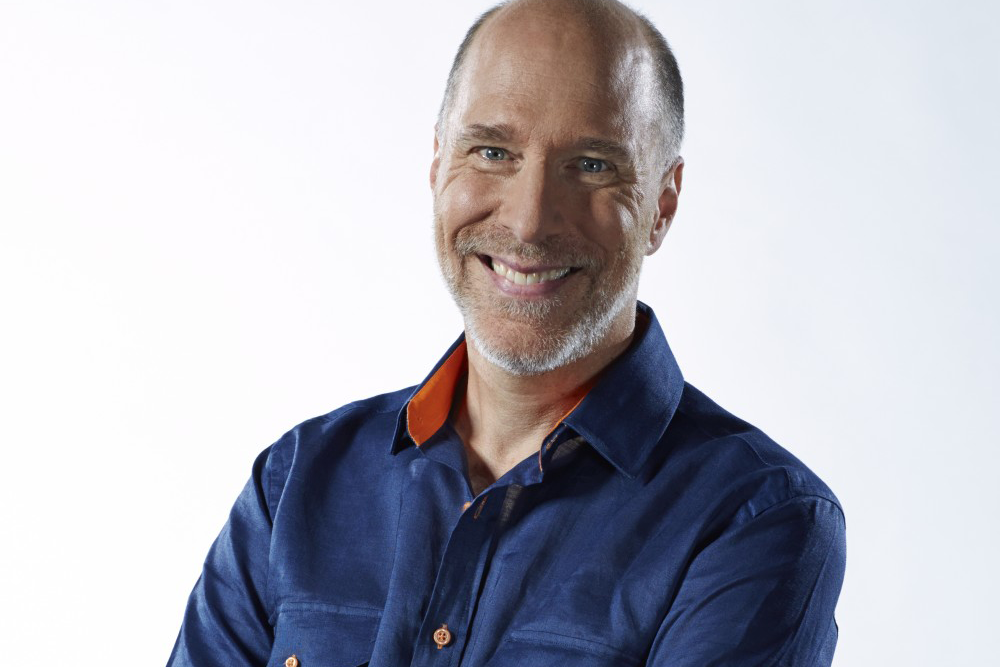 A panorama of folk-flavoured music from many lands launches the 2022 Inspirations Festival in splendid fashion!
Tom Allen, host
Nicolas Namoradze, piano
Yura Lee, violin
Martin Beaver, violin
Juan-Miguel Hernandez, viola
Matthew Zalkind, cello
Mireille Asselin, soprano
Steven Philcox, piano 
Rachael Kerr, piano
Robert Schumann: Five Pieces in Folk Style, Op. 102  
Cecilia Livingston: Homesung: Four Songs by Wade Hemsworth 
Mykola Lysenko: Selected Songs
Maurice Ravel: Tzigane  
Antonín Dvořák: Piano Quintet No. 2 in A Major, Op. 81  
Steven Philcox – Art of Song Program Director, is generously supported by Joy Levine.
This concert is generously supported by CIBC.
Programme Notes 
Tonight's concert celebrates the numerous ways in which folk music has inspired and formed the basis of art music compositions. While the connection between these two genres might seem unlikely given their vastly different musical characteristics, styles, and social functions, folk music and art music have a long and enduring history of interrelatedness. With the exception of Livingston's more recent work with Canadian folk tunes, tonight's program draws on nineteenth- and early-twentieth-century European repertoire. This period was a particularly fruitful era of interactions between folk and art music due to the rise of cultural nationalism throughout Europe. Many composers were striving to create music distinct to or reflective of their individual countries and cultures. Folk music, a genre that historically drew upon traditional regional instruments and folklore, was sung in a country's native language, was often known by a large amount of the population, was often believed to contain something of the spirit or ethos of its nation. Composers working towards nationalistic traditions often drew on the practices or even the direct musical content of their country's folk music traditions to create distinct regional and national musical practices.  
Musical nationalism and the folk influence led to the creation of numerous compositions celebrated for their beauty, sensitivity, and socio-political engagement within their cultures. However, it is important to acknowledge that these musical practices have also interacted with darker histories of appropriation, even of abusive practices of music being taken under duress or without consent from racial and ethnic minority groups. Work to uncover the influence of and make reparations to these communities is ongoing.   
Copyright © 2022 Rena Roussin 
Robert Schumann (1810-1856) 
Five Pieces in Folk Style for Cello and Piano, Op. 102 
The wave of democratic revolutions that rocked Europe in 1848 arrived late in Dresden. On May 3, 1849, protesters marched on the castle, and though they were fired upon, drove the king and his ministers out of town. Barricading themselves in the streets, the insurgents established a provisional government and recruited men to defend the city from an expected reprisal by Prussian troops. 
Schumann, though he supported the republican cause, nevertheless had his family to consider. He was 38, had four small children, and his wife, Clara, was pregnant. Moreover, he had little to offer the rebels: he had never fired a gun and his poor eyesight rendered him useless as a lookout. And though he admired his colleague Richard Wagner, who for months had incited revolt in the press and was now making hand grenades, he decided to take refuge at an estate in the countryside.  
On May 5, the very day he escaped the turmoil, Schumann worked on a song for his Song Album for the Young, Op. 79. Less than a month before the Dresden uprising, he had reported to his friend Hiller that "for some time now I've been very busy—it's been my most fruitful year—it seemed as if the outer storms compelled people to turn inward". For Schumann, this apparently meant composing utilitarian music intended for amateurs, known at the time as Hausmusik (music for the home). Besides children's songs, such compositions include several for a solo instrument (often interchangeable) and piano: the Adagio and Allegro, Op. 70 for horn (or cello, or violin, or viola, or oboe); the Fantasy Pieces, Op. 73 for clarinet (or violin, or cello); and Five Pieces in Folk Style, Op. 102 for cello (or violin).  
Five Pieces, like its companion pieces, is essentially a set of miniatures, readily approachable by good amateur players, the cello's high tessitura notwithstanding. The music's simple veneer masks frequent irregularity in phrase length that gives the melodies the quality of speech, and by extension, seem to embed unspoken narratives. The first piece, for instance, marked Mit Humor (with humour) is enigmatically subtitled "Vanitas vanitatum". The phrase, taken from the Bible, usually refers to the meaningless—or fleetingness—of life and is associated with a genre of symbolic still-life painting intended to cause the viewer to reflect upon their own mortality. Human skulls are common. But so, too, are musical instruments, which symbolize earthly pleasure. Schumann, then, in this light-hearted aural vanitas, seems to invite the listener to enjoy the sensual sounds that the instruments in these paintings can only suggest.    
The second piece, marked Langsam (slow), is a soothing lullaby in which, in one magical passage, the cello floats in a descant above the theme, now in the piano. Another lovely melody graces the gently rocking third piece, marked Nicht schnell, mit viel Ton zu spielen (not fast, to be played with full tone). The last two pieces, Nicht zu rasch (not too quick) and Stark und markiert (strong and well-marked), end the set with forcefulness (the fifth piece finally exploits the cello's bass register).  
The revolution in Dresden lasted all of one week. Government troops easily crushed the 3,000 poorly equipped and ill-prepared revolutionaries, killing some 200. The Schumanns could not immediately return to their home, however, due to travel restrictions imposed by the authorities. At the end of May, Schumann explained their situation in a letter to Liszt: "We live—expelled by the revolution—here in homely quietness—and the desire to work, even though the great events of the world demand one's attention, increases rather than diminishes." On June 12, while his family returned by carriage, Schumann decided to get up early and make the trek home on foot. The journey inspired a set of four Marches for piano, Op. 76 that he described to his publisher as "rather republican" (in contrast to marches in the old military style). A few days later, in a letter to his friend Brendel, he said that he felt it his responsibility "to tell, in music, of the motivating sorrows and joys of the times". If he would not be a participant in the revolution, then he would at least be its chronicler.  
Copyright © 2010 Robert Rival 
Robert Rival is a composer, music writer & teacher. robertrival.com 
Cecilia Livingston (arr.) 
Homesung: Four Songs of Wade Hemsworth 
Commissioned by the Canadian Art Song Project 
 Canadian songwriter Wade Hemsworth was born in Brantford, Ontario in 1916. His early interest in folk music grew while he served in Newfoundland during the Second World War. Later, while working as a hydro and railroad draftsman in northern Ontario and Quebec, he stayed in lumber camps, where he derived many of the colourful stories featured in his songs. A methodical songsmith, Hemsworth would spend months on a single composition, carefully integrating his lyrics and music. He wrote "My Mother Is The Ocean Sea" in the uncommon 5/4 time signature, for example, because its rolling, one-two-three, one-two beat conveyed the motion of the sea. Hemsworth settled in Montreal and later Morin Heights, Quebec, where he performed often with the Mountain City Four, including Kate and Anna McGarrigle. He is best known for "The Black Fly Song" and "The Log Driver's Waltz," the latter an outtake from the National Film Board documentary "Log Drive," featuring his narration and music. "The Log Driver's Waltz" became the subject of its own NFB animated short in 1979, and the NFB's animated version of "Black Fly" followed in 1991. When Hemsworth died in 2002, then Governor-General Adrienne Clarkson said his songs had become "so much a part of our folklore and so familiar to us that we didn't realize anyone had written them." 
Commissioned by the Canadian Art Song Project, and inspired by the folk-song arrangements of Hemsworth's composer-contemporaries like Healey Willan and Benjamin Britten, composer Cecilia Livingston created four arrangements that adapt Hemsworth's songs into contemporary classical art song. In "Foolish You," each new verse reveals a gradually more complex texture, moving from a simple hymn-like accompaniment to something more jazzy and Romantic. Hemsworth's famous "My Mother is the Ocean Sea" is re-imagined in a liquid sound world that draws on the piano's resonance, creating an uncanny blurring of harmonies like a Doppler-wash of distant bells. In "The Wild Goose" the piano takes flight with the singer's imagination, soaring around the vocal line and then disappearing over the horizon, the accompaniment figures becoming more and more sparse. In the final arrangement, "Quiet on the River," the singer describes their lover through a series of images drawn from the Canadian wilderness: the pianist answers with music that is at times turbulent, but arising from and returning to a deep, tense stillness: a forest holding its breath; moonlight on snow. 
Copyright © 2022 Cecilia Livingston 
 Mykola Lysenko (1842-1912) 
"Dancing Shoes" (Якби мені черевики) 
"Princely Moon" (Місяцю-князю) 
 Active throughout his life as a conductor, composer, ethnomusicologist, and pianist, Mykola Lysenko is likely best-known to current-day audiences for his 1885 composition "Prayer for Ukraine." Lysenko's "Prayer" was performed by large choirs during the Ukrainian War of Independence (1917-1920), and is currently being performed throughout the world to demonstrate support and solidarity with the people of Ukraine throughout the ongoing 2022 invasion. It is fitting that Lysenko's most famous piece speaks to Ukrainian nationalism, as Lysenko, influenced by the Ukrainian National Revival, spent his career striving to create and organize a distinct national musical tradition, frequently setting texts by Ukrainian poets and drawing on Ukrainian folk music as compositional inspiration. Lysenko began arranging and transcribing folk music in his twenties, and would go on to publish seven volumes of arrangements and transcriptions throughout his life.  
The influence of Ukrainian folk music is especially apparent in Lysenko's art songs. He composed 133 art songs throughout his career, frequently blending aspects of Western art music with Ukrainian folk traditions. While, as Dr. Dagmara Turchyn has noted, Lysenko rarely directly quoted folk music in his songs, the broader influence of Ukrainian folklore is integral to the compositions, and includes the usage of folk-like melodies, ornamentation, and uncommon rhythms and musical phrasing. Lysenko's texts were typically drawn from the works of Ukrainian modernist poets; this is the case for tonight's pieces, which feature the text of Taras Shevchenko's "Dancing Shoes" and Ivan Franko's "Princely Moon." Lysenko had a particularly close connection to Shevchenko's works, setting over 82 of his pieces. The connection between poet and composer is especially fitting as, to once again quote Turchyn, "as with Shevchenko's poetry, Lysenko's music was perceived by his compatriots to be the most authentic embodiment of the Ukrainian soul, and it had an enormous influence on the formation of Ukrainian national identity."   
Copyright © 2022 Rena Roussin 
 Maurice Ravel (1875-1973)  
Tzigane: Concert Rhapsody for Violin and Piano 
 Ravel's blisteringly virtuosic Tzigane (1924) is one of those pieces that budding adolescent violinists play for one another in their basements to show off. It opens with a cadenza that climbs high up on the G string and lasts nearly half the work's length before the accompaniment enters. Written with improvisatory flourish in the Hungarian style, the work is often performed in the composer's own orchestration. 
Copyright © 2018 Robert Rival 
Robert Rival is a composer, music writer & teacher. robertrival.com 
 Antonín Dvořák (1841-1904) 
Piano Quintet No. 2 in A major, Op. 81, B. 155 
 Allegro, ma non tanto 
Dumka: Andante con moto 
Scherzo (Furiant): Molto vivace 
Finale: Allegro 
 Dvořák wrote his first piano quintet in 1872. It was performed that fall. He did not like it one bit. Years later, in 1887, in a bid, as he put it, to "improve" old compositions for publication, he reworked the quintet. But after hearing the new version in performance, he remained dissatisfied and set it aside for good. In its place, he wrote an entirely new quintet, in the same key, which took him just six weeks. The new work was performed in January 1888, published that year, and has since ranked among the greatest of the genre. 
Beginning in 1876, Dvořák gave the title dumka to individual movements in a number of his chamber works and works for piano. His experiments with the form culminated in his fourth piano trio, the so-called Dumky Trio (1891) in which all six movements are dumky. The dumka, diminutive offspring of duma, has its origin in a genre of epic poetry that flourished in the sixteenth and seventeenth centuries among the Cossacks in Ukraine. Plaintive and weighty in tone, most dumky recount tragic tales of heroism about the struggles of the Cossacks against the Turks and Tatars, and later against the Poles. The rising tide of Slavic nationalism in the nineteenth-century caused these poems to circulate among the Czechs, who, like the Ukrainians, were struggling for national independence. It is in this context that Dvořák, a devoted Czech patriot, forged his own conception of the dumka, and as a result, is credited with inventing a new instrumental genre. Dvořák's dumky share with the traditional Ukrainian duma an elegiac mood (duma comes from the Slavic cognate meaning "to reflect, to ponder"). But their melancholy usually bursts into joy expressed in highly contrasting and lively dance-like passages; these, in turn, alternate with the initial slow, plaintive music. The surprising juxtaposition nevertheless feels spontaneous, earthy, and natural—perhaps the "freshness" that Brahms so admired in his colleague's music.   
The second movement of Dvořák's piano quintet, Andante con moto, is one such dumka and stands in for the traditional slow movement. The dark-hued viola introduces a melancholic tune accompanied by delicate tinkling in the piano above, punctuated by a refrain laced with a rapid triplet arpeggio. The movement is laid out in rondo form, ABACABA, consciously modeled after the second movement, "In modo d'un Marcia", of Schumann's Piano Quintet. Thus, the plaintive A sections alternate with cheerful B sections (Un pochettino piu mosso) and the vigorous C section (Vivace). The scoring throughout is sensuous and imaginative, especially for the strings, involving delicate interweaving of countermelodies, overlapping of lines, and contrasts between arco and pizzicato. No doubt Dvořák's experience as principal violist with Prague's Provisional Theatre orchestra for over a decade in the 1860s contributed to his sensitivity to string writing. 
Stark contrasts are not restricted to the dumka movement alone. In the opening Allegro, ma non tanto, a gently rocking lullaby cedes quickly to an impassioned outpouring on a variant of the same theme, establishing an oscillation of moods that persists until the end. Much of the development derives its power from its mysterious and tranquil demeanour; a remarkable series of modulations from the flat-key region leads back to the home key of A major. 
The third movement's title, Scherzo, contains "Furiant" in parentheses, though as various observers have noted, the movement lacks the alternation between duple and triple metres, so characteristic of this Czech dance. The Molto vivace outer sections, in any case, are skittish dances, their tone chipper and optimistic. The inner trio, poco tranquillo, gorgeous and restrained, —and childlike in its simplicity—expresses absolute contentment.  
The Allegro finale rushes ahead, its patter-like delivery developed effectively in a buoyant fugato about midway through. Towards the end, a tranquillo passage temporarily halts the forward drive with an apparent quotation of the third movement's trio. As Basil Smallman notes, Dvořák realizes "the effect of a cyclic return, not of a melody, but simply of an unusually distinctive piece of scoring".  
Had Dvořák wanted to keep his first piano quintet away from the prying eyes of future musicologists, he should have followed Brahms's example and burned it. Instead, the work was found and performed at the Prague Conservatoire in 1922 and published by his biographer, the Czech musicologist Otakar Šourek, in 1959. Living composers, take note. 
Copyright © 2013 Robert Rival 
Robert Rival is a composer, music writer & teacher. robertrival.com