Festival Event
: Mainstage Concert
Marion Newman and Nordic Voices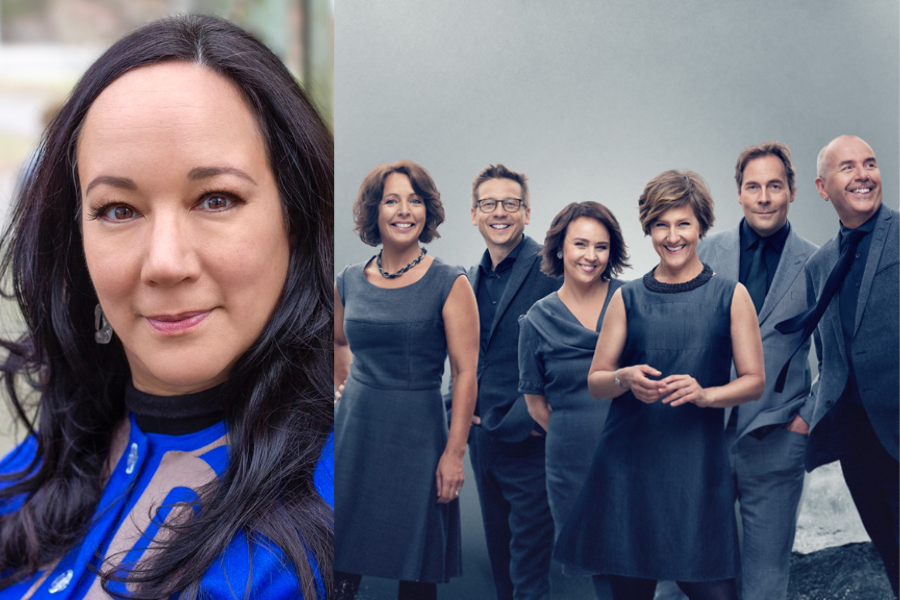 Mezzo-soprano Marion Newman, Norway's Nordic Voices, pianist Jamie Parker, and a Trio of TSM Mentors present a tapestry of vocal and instrumental music.
With origins in ancient Kyiv, Ukrainian dumky epic ballads served as the inspiration for Dvořák's rhapsodic piano trio. Powerful messages captured and transported in music help us understand the complexity of our times and provide a means by which to convey comfort, joy, sorrow, and wisdom to those that follow in our steps.
Nordic Voices, a cappella ensemble
Marion Newman, mezzo-soprano
Jamie Parker, piano
Scott St. John, violin
Rachel Mercer, cello
Philip Chiu, piano
Andrew Balfour: Omaa Bindiig
Frank Havrøy: So ro rara
Lasse Thoreson: Solbøn
Tomás Luis de Victoria: Vidi Speciosam
Bjørn Bolstad Skjelbred: Spring without Voices
Carlo Gesualdo da Venosa: O vos Omnes
Frank Havrøy: Bysjan, Bysjan lite bån 
INTERMISSION
Gustav Mahler: Rückert-Lieder, Op. 44
        Ich atmet' einen linden Duft
        Blicke mir nicht in die Lieder! 
        Liebst du um Schönheit 
        Ich bin der Welt abhanden gekommen 
Antonín Dvořák: Piano Trio No. 4 in E minor, Op. 90, B. 166, "Dumky"
        I. Lento maestoso — Allegro quasi doppio movimento
        II. Poco adagio — Vivace non troppo — Vivace 
        III. Andante — Vivace non troppo — Allegretto 
        IV. Andante moderato — Allegretto scherzando — Quasi tempo di marcia
        V. Allegro 
        VI. Lento maestoso 
This performance is generously supported by Dr. Jim Fleck & Georgina Steinsky.
Marion Newman's performance is generously supported by Jonathan Crow & Molly Read. 
There are no programme notes for this performance, as all announcements will be made from the stage.