Festival Event
: Kids Concert
Kids Concert with Dover Quartet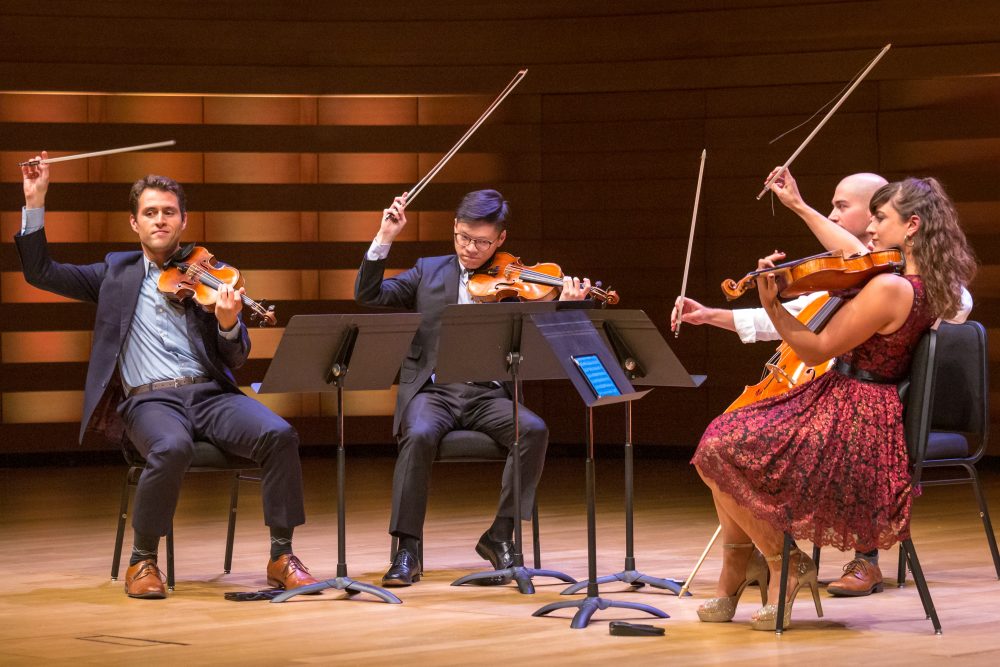 Dover Quartet's youthful energy will light up the room as they introduce kids to their instruments and sounds in a fun and educational way! Hosted by Joanna Kellam.
Tickets for this concert will be made available as of July 4 at 10 am via our website, by phone, or in-person at the RCM Weston Family Box Office.

This concert is generously supported by the TD Ready Commitment.