Festival Event
: Mainstage Concert
TSM Finale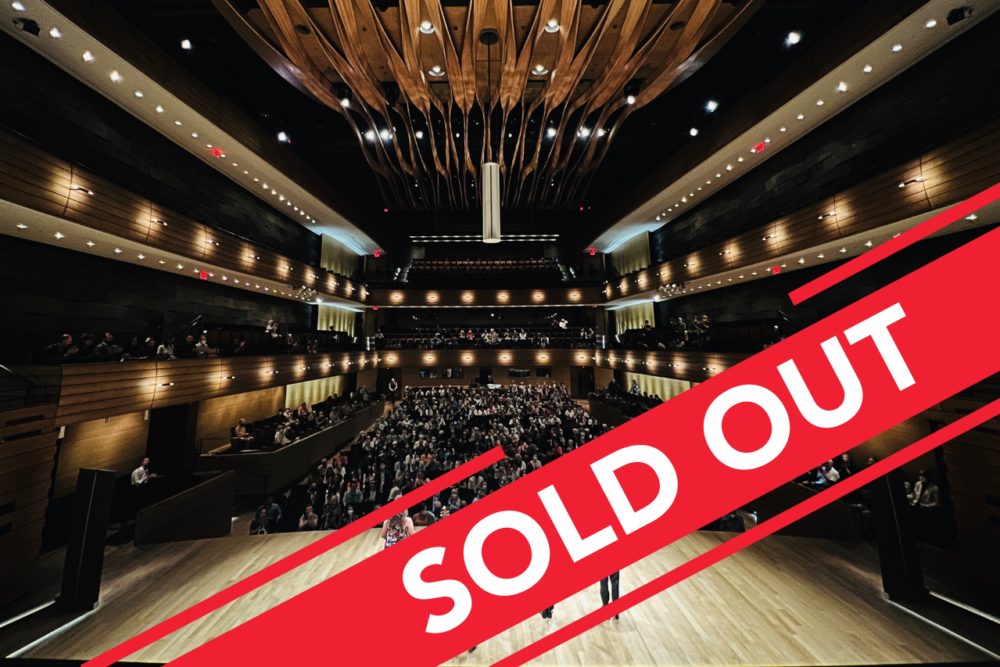 The 2023 Metamorphosis Festival comes to a conclusion with our finale concert, featuring Academy Fellows, Festival Artist Mentors, and Community Program participants. 
Veni Sancte Spiritus by W.A. Mozart
We Rise Again by Rankin Family, arr. Lydia Adams  
Community Program Choir
Choir Director: Jamie Hillman
Pianist: Rachael Kerr 
Soprano: Jennifer Krabbe*, Stephanie Woodside, Sheila Gill, Elizabeth Asselstine, Catherine Pepper, Linda Cahill, Mechtild Hoppenrath
Alto: Lyndsay Promane*, Ann Rosenfield, Carol Chin, Lindsay Naft, Anna Tharyan, Larkin Hinder, Deborah Micucci, Ania Suri
Tenor: Jacob Abrahamse*, Calvin Johansson, Anthony Lee
Bass: Graham Robinson*, Jeff Baker, David Patterson, Don Melady, Peter McKinnon 
Rachmaninoff: Vocalise, arr. Zoltan Kocsis
Community Program: Fabian-De'on Fulsom, piano 
Spohr: Nonet, Op. 31
I. Allegro
Community Program: Claire Lee, flute; Sarah Jeffrey*, oboe; Bill Krangle, clarinet; Roland Wilk, bassoon; Avram Selick, horn; Kate Sohn, violin; Melisa Wong, viola; Stephany Seki, cello; Ian Werker, bass 
Mozart: Quintet for Piano and Winds in E-flat Major, K. 452
II. Larghetto
Community Program: Koji Shiromoto, piano; Cristina Sewerin, oboe; Sean Lin, clarinet; Gabriel Radford*, horn; Robert Lu, bassoon 
Respighi: "Egle" (Deità Silvane)
Art of Song Program: Ella Farlinger, soprano; Michelle Kim, piano 
Dvořák: Piano Trio No. 4 in E minor, Op. 90, "Dumky"
I. Lento maestoso – Allegro quasi doppio movimento
II. Poco adagio – Vivace non troppo – Vivace
Chamber Music Institute: Dabin Zoey Yang, violin; Joshua Morris, cello; Michelle Cann**, piano 
Ana Sokolović: Commedia dell'arte
X. Innamorati
II. Colombina
XI. Ghost 1
VI. Zanni
Chamber Music Institute: Lauren Conroy, Andrew Wan**, violins; Molly Wise, viola; Kelcey Howell, cello 
Ravel String Quartet in F Major
I. Allegro moderato
Chamber Music Institute: David Baik, Jueun Lee, violins; Jeremy Klein, viola; Joshua Morris, cello
M. von Weber: Clarinet Quintet in B flat Major, Op. 34
II. Fantasia: Adagio
IV. Rondo: Allegro
Community Program Mentors: Miles Haskins*, clarinet; Amanda Goodburn*, Douglas Kwon*, violins; Ivan Ivanovich*, viola; Emmanuelle Beaulieu Bergeron*, cello
*Community Program Mentor
**Chamber Music Institute Mentor 
The TSM Finale concert is generously supported by Stantec.